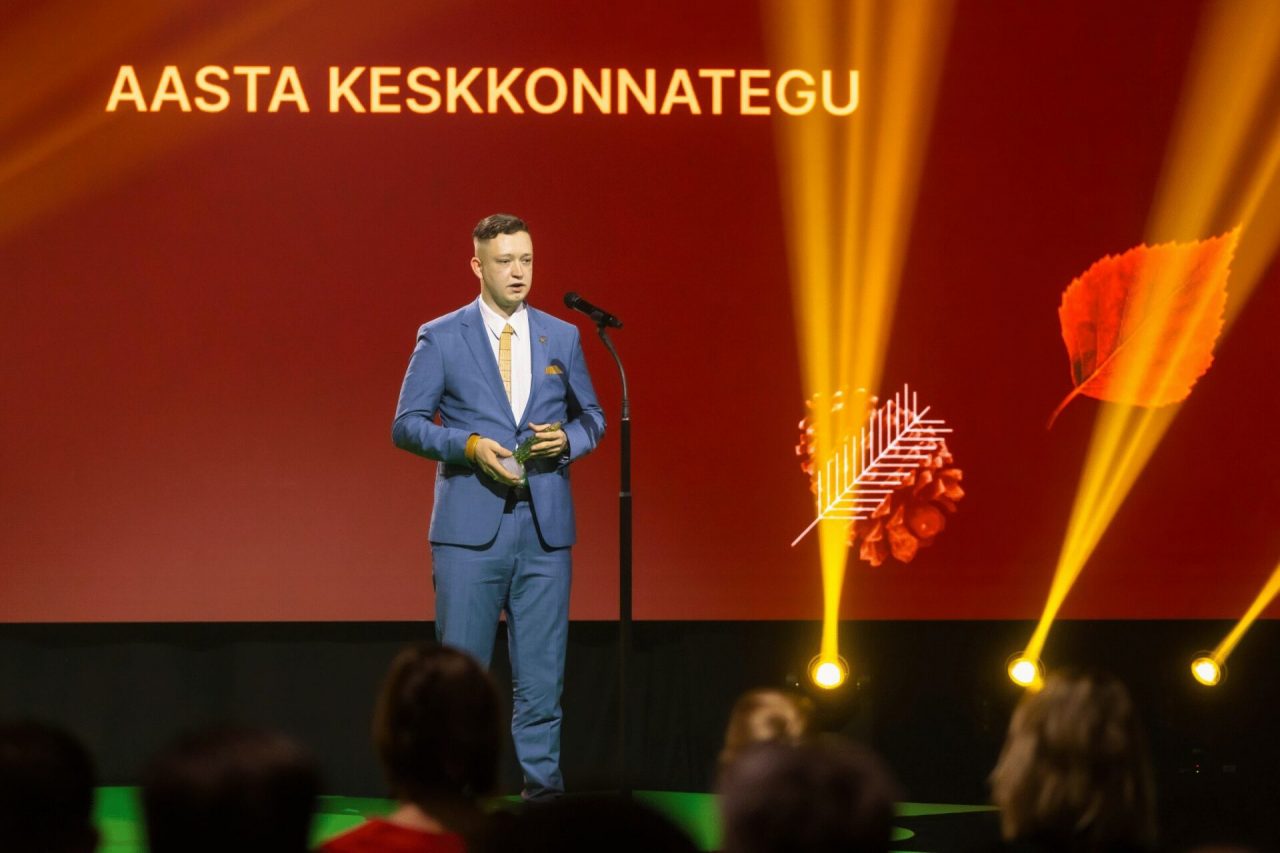 Fred Mühls, a student of Environmental Technology and Management at TTK UAS was awarded the Environmental Deed of the Year award at the Estonian Environmental Awards ceremony organized by the Ministry of Environment on November 4, 2021.
Fred Mühls volunteers to clean the Keila river when fishing at the municipality of Kiisa and sets with his actions an example to all of us. "One does not have to wait for calls of action. Everyone can contribute any time," commented the award-winner himself.
The Environmental Award of the Year competition, organised by the Ministry of the Environment, is a competition the aim of which is to recognise individuals and institutions/enterprises that care about our environment and make sure that others do as well.
The objective of the competition is to determine specific environmental deeds which have a positive effect on the environment, or which have increased people's environmental awareness. With the winners of the competition, the aim is also to encourage other enterprises, organisations, and individuals to use similar environmentally friendly solutions.
The award for the winner of the competition is a monetary prize as well as the right to use the environmental label.
Image by: Arno Mikkor