The robotics lab at TTK UAS is unique in Estonia. The lab makes it possible to perform the production processes of a fully automated factory and train future industry leaders and production engineers.
The study lab is equipped with industrial robots that cooperate with each other. This enables to set the lab up as a miniature factory where the production is 100% automated and robotized. The lab permits modeling real-life situations by adding new robots, modifying the processes, or adding new links to the production cycle by making the robots interact with each other.
Besides educating students of the robotics curriculum, we additionally offer in-house training for production managers and planners.
Visits to the lab can be organized with the previous registration.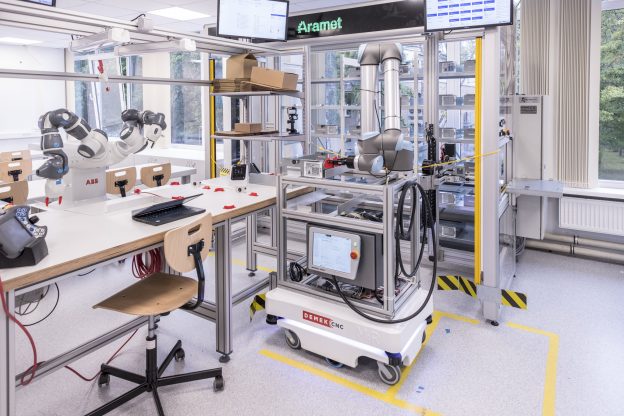 Contact: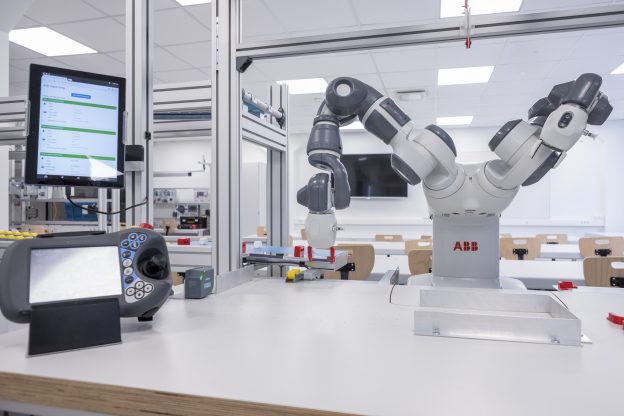 Leading Lecturer; Curriculum Coordinator of Robotics Engineering
kristo.vaher@tktk.ee
TLN-B213
CV-ETIS