The mission of the TTK UAS Sports Centre is the development of a lifelong habit of physical activity among the students and staff of TTK. The Sports Centre has got a gym, a yoga and fitness studio and a room for table tennis. The Centre's main activity is to offer physical education classes and trainings to the students and staff of TTK UAS and to the local community. The Sports Centre also organizes various tournaments within TTK UAS, to TTK UAS alumni and outside TTK UAS.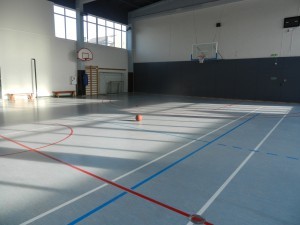 In the Sports Centre, it is possible to practice:
Basketball
Indoor football
Volleyball
Yoga
Zumba
Table Tennis
Gym
The Sports Centre of TTK UAS closely cooperates with other sports organizations and partner universities in Estonia and abroad. The Sports Centre is a founding member of ENAS, the European Network of Academic Sport Services.
How to find us?
TTK UAS Sports Centre is located at the B-wing of the main building.