Opening hours
8.30-18.00
8.30-16.30
From 28.11.2022 Our Library will Be Open
Due to a Temporary Change in Work Organization
Mo-Fri 9-17.
Every month, on the last Friday library is closed for a clean-up day
You can return books to the return box in front of the library entrance
---
Registration
TTK UAS students, lecturers, employees and Erasmus exchange students can register as a library user via web or in the library. For online registration are required valid ID-card or Mobile-ID certificates.
Identity document is necessary to borrow books and journals.
Loan periods
| | |
| --- | --- |
| Books | 30 days, possible to renew |
| Books with a red marking | for library use only |
| Journals | 30 days |
You can renew the due dates via My ESTER, in the library, by phone or by e-mail.
Due dates are not renewed and new items are not lent, if the due date has been overrun or the item has been reserved by another user.
Lost/stolen or damaged books
If you have damaged or lost library materials inform library as soon as possible.
You will have to compensate the loss by replacing item with an equivalent item or item suggested by library.
The Study Rooms can be used by TTK UAS members during library opening hours.
To see free times select in study information system TAHVEL:
Timetable => Rooms
For room reservation fill out the FORM.
It is recommended to reserve public study rooms KLAAS and KELL at least 1 day in advance.
Study Room ZEN, 4 seats + 1 computer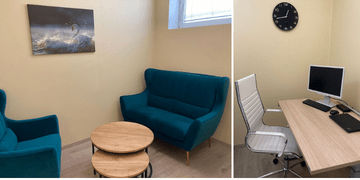 Study Room KLAAS (glass), 9 seats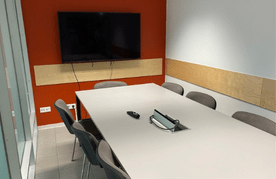 Study Room KELL (clock), 7 seatts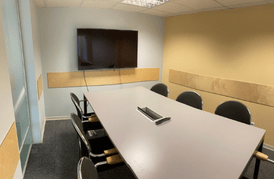 Go to ee.printincity.com and sign up;
generate in account settings Print in City PIN code;
upload PDF file to your print account;
choose settings (Colored or Black and White, one-sided etc);
choose printpoint: Tallinna Tehnikakõrgkool;
to retrieve your prints enter your generated PIN code to printer and press "Prindi kõik" on the display.
| | | |
| --- | --- | --- |
| A+U Architecture and Urbanism | 12 x per year | |
| Arkkitehti | 6 x per year | + online access |
| Betoni | 4 x per year | + online access |
| Burda (eng) | 12 x per year | |
| Burda (rus) | 12 x per year | |
| El Croquis | 5 x per year | |
| Next Look Woman | 2 x per year | |
| Puu = Wood = Holz = Bois | 2 x per year | + online access |
| Textile View Magazine (View) | 4 x per year | |
| The Architectural Review | 12 x per year | |
| Topos | 4 x per year | |
| View 2 | 2 x per year | |
Databases and E-resources
DIGAR Estonian Articles
Digitally created or digitized newspapers, journals, and other serials that are published abroad in Estonian or here in Estonia.
Digital Archive DIGAR
Stores online publications, print files and digitised copies of publications. DIGAR contains books, newspapers, journals and magazines, maps, sheet music, photos and postcards.
Digital Collection of TalTech Library
Textbooks, teaching materials and theses. The digital collection has mostly free access, but due to the request of the author there are some restrictions.
DOAB
Community-driven discovery service that indexes and provides access to scholarly, peer-reviewed open access books and helps users to find trusted open access book publishers.
DOAJ
Community-curated online directory that indexes and provides access to high quality, open access, peer-reviewed journals.
Dspace at University of Tartu
Digitized archive allows free access to various textbooks, learning materials and theses.
EBSCOhost
Premium information resources (includes full-text books and journals). Ask for username and password from library.
Library recommends collections: Academic Search Complete, EBSCO Business Source Complete, ERIC (Education Resources Information Center)
Emerald Insight
· Emerald Engineering eJournal Collection
· Emerald Health and Social Care eJournal Collection
Access only in TTK UAS network. Option for remote access.
Estonian Centre for Standardisation
Accessible in TTK UAS Network with password and username.
IntechOpen
Books
Subjects: science, technology, life sciences, medicine, social sciences and humanities.
ISE
Index Scriptorium Estoniae
Contains Estonian articles from newspapers, journals, serial publications and anthologies and collections, allowing the full-text to be accessed in free digital archives and web publications. Starting from 2017 the database is updated selectively.
National Library of Estonia Search Portal
Register as a National Library of Estonia reader, this provides access with Estonian ID-card or mobile-ID to many databases of e-books and e-journals.
OER Commons
Public digital library of open educational resources.
OpenStax
Free and flexible textbooks and resources.
Open Textbook Library
Offers 1010 open textbooks. Download, edit and distribute them at no cost.
ProQuest Ebook Central Academic Complete Collection
Books
For access from outside the TTK UAS Network look for the button Request an Account. The account will be verified within one workday.
Riigi Teataja
Consolidated texts of English translations of Estonian legislation (laws, regulations of ministers)
ScienceDirect
From foundational science to new and novel research, large collection of Physical Sciences and Engineering publications, covering a range of disciplines, from the theoretical to the applied (select Open Access).
SCIRP
One of the largest Open Access journal publishers.
Springer Open
Journals
Subjects: material sciences, economics, statistics, business and management, engineering, energy, environmental sciences, geography, social sciences and humanities, mathematics, physical sciences.
Statistics Estonia
Statistical database which provides information on the economic, demographic, social and environmental situation and trends in Estonia.
Taylor & Francis Online
Peer-reviewed fully open access journals across all areas of science.
TTK DSpace
Digitized archive allows free access to various textbooks, learning materials and theses.